THE BLACK TWIG GARDEN

                                                                 Eat Healthy....Feel Great!

Owners: Mark and Sybille Nelson

CALL US AT 540-529-9532

PO BOX 715

Troutville, Virginia  24175

Where you can find us:

 Some Saturdays

 9:00 am-1:00 pm

May 06 through October 30

Botetourt Farmer's Market

Daleville, Town Center

Periodic Farm Day Sales:

Contact us to receive email invitations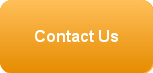 About The Black Twig Garden

Growing healthy food is our top priority. We grow vegetables from organic certified seed. On our farm you will find many heirloom variety plants and fruit trees. We use organic and sustainable growing practices which our honeybees love!

The Black Twig Garden is family-owned and operated in Trouville, VA. We are the third generation to farm this land. Grandpa Woodrum started the garden in 1948; however we just started selling our produce at the local Farmer's Market since 2011. Come and taste the difference!