THE BLACK TWIG GARDEN

                                                                 Eat Healthy....Feel Great!

Owners: Mark and Sybille Nelson

CALL US AT 540-529-9532

PO BOX 715

Troutville, Virginia  24175

 Farmer's Market Offerings are not available in 2017

We grow our plants from organically certified seeds and use organic practices to garden. You will find many heirloom varieties in our garden but NO GMO Products!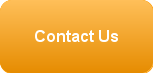 Our Black Raspberries are looking great for production this year. Look forward to a fabulous offering of a variety of black raspberries with excellent flavors and sweetness.

Looks like we will also have some blueberries to share!

We plan to bring these to the Farmer's Market in 2017 as

they become available.

The Black Twig Garden ® PO BOX 715, Trouville, VA 24175

All of our produce is grown in the garden/farm fields. As such they are sold at the Farmer's Market as they are ready for harvesting. This means that you will not see all produce offered every day of the Market. Quantities are limited.