THE BLACK TWIG GARDEN

                                                                 Eat Healthy....Feel Great!

Owners: Mark and Sybille Nelson

CALL US AT 540-529-9532

PO BOX 715

Troutville, Virginia  24175

Simply The Best Jams Ever!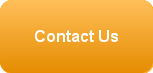 Our specialty jams are processed the old fashioned way: 

Lots of locally grown fruit and slowly cooked in small batches. We never use chemicals to speed up the processing time. Our ingredient list is easy to read!

Varieties available for purchase:

Will be listed once they are available in 2017

2016 Prices:

 1/2 Pint Jams/ Marmalades: $6.59

  Pint Applesauce                 : $7.57

You may pick up your Jams and/or Applesauce order on our farm between October 15th, 2016 until May 01, 2017. Simply click on the contact button to let us know when you would like to stop by.