THE BLACK TWIG GARDEN

                                                                 Eat Healthy....Feel Great!

Owners: Mark and Sybille Nelson

CALL US AT 540-529-9532

PO BOX 715

Troutville, Virginia  24175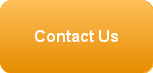 Purchase your wreath at these locations:

  On-Farm sales only for 2017

You may place your order by contacting us directly and pick up your wreath on our farm through 12/12/2017.

2017 Prices:

1. Medium wreath, center 8-9 in.       $42.74

2. Large wreath, center 10-12 in.       $52.24

3. XL wreath, center 14-16 in.            $80.73

Workshops to make your own wreath:

TBD

Each year we create a wreath collection mostly from plants that grow on our farm. We collect grapevines from our forest and make the wreath base. We collect an assortment of berries, hydrangeas, various seed stems, and lots of boxwood to fill out each wreath. On our farm the wreaths that were used outside have lasted into March of the following year and then the boxwood leaves have turned gradually in to a yellow/wheat color. We still use the old wreaths and simply update the berries, add bows, and even some cedar branches to make them last for yet another year!

​Our decorative table top candle wreaths are made with the same materials. When used inside a home the boxwood tends to dry out much faster and will benefit from periodic water mist to extend the lush green leaves. These wreaths also look very nice once they have completely dried out and add a touch of nature to your home decor!

Woodland Holiday Wreath Collection

Large and Extra Large Wreath Design

One Year Old Wreath-

 Not for sale

One Year Old Candle Wreath- Not for sale

Small and Medium Wreath Design

Close up of Berries and Wreath Decorations